Replacement Charging Cables
Replacement Charging Cables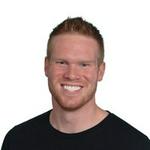 Updated by Kevin Sicner
Charging Cables Available for Purchase
Sphero BOLT Charging Base + Charging Cable
Sphero BOLT Power Pack Adapter
Sphero 2.0 + Sphero SPRK Edition
Sphero no longer has these available for purchase. You can use the following specs: the charger has a 3.5 mm outside diameter x 1.3 mm inside diameter hole, and the entire connector is 10mm long/deep. It is 12V 500mA with the center being positive. We have found retailers, like Amazon, that provide alternative charging cables that meet these specifications.
Sphero Ultimate Lightning McQueen
Please contact support@sphero.com for information on replacement charging cables.