Droid Inventor App not Connecting to Control Hub
Droid Inventor App not Connecting to Control Hub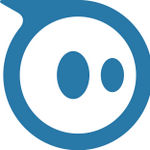 Updated by Quinn McRae
Your control hub Bit is connected to your device when the LED on the control hub Bit turns green. If you're having trouble, here are a few things to check:
Check the settings on your smart device and make sure that Bluetooth is turned on.
Download the Droid Inventor app on your device and make sure that it's turned on
Turn your blue power Bit is on (you'll see a red light shining on it) and connect it to your orange control hub bit. You should hear a Droid™ sound when you connect the two bits together. It can help to wipe down the ends of the bitSnaps™ with a soft cloth before connecting your Bits.
Make sure your device is placed close to the control hub Bit when you hit the 'Ready' button on the app screen.
Open the App Store or Google Play on your device, and make sure you've downloaded the latest version of the Droid Inventor app.
If you still have trouble, please call our Customer Success team to get live and in person help!
You can contact us here or at support@sphero.com