littleBits Troubleshooting
littleBits Troubleshooting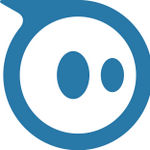 Updated by Quinn McRae
If your product is visibly damaged - please email us a photo of the damage along with your original order information.
If your product is not functioning as expected, the first thing to try is both of these troubleshooting steps:
- Try wiping the connectors with a clean, soft cloth. If that doesn't work at first, please carefully wipe all the connectors in the kit - this will often resolve these problems.
- Try switching in fresh battery (if using the USB adapter, make sure you're plugged into an outlet). Certain modules draw more power than others, and switching to a better power source might help to solve the problem.
Once you've done this, try a test circuit to see if there is improvement:
- Put together Power (Blue Bits) > Input (Pink Bits) > Output (Green Bits).  See if the input bit affects the output bit like you would expect.   For instance - P1 power > i6 dimmer > o9 bargraph - when you turn the dimmer to the right, you should see the LEDs on the bargraph turn on from left to right.
Any littleBits products purchased are protected by a 1 year warranty from the date of receipt. If you've noticed that one of your bits modules seems to be working improperly, please contact us and we'd be happy to assist.
In the unlikely event of a manufacturing defect, we will immediately send you a replacement part.
More than anything, we want you to be able to seamlessly use littleBits modules with the least hassle possible. If, for any reason, you need help from us, please contact us and we'll give you a hand.