Hero Inventor Kit Troubleshooting
Hero Inventor Kit Troubleshooting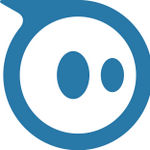 Updated by Quinn McRae
If you have any Bits or accessories which are physically damaged, please send us a detailed report by emailing the details and photos to support@sphero.com.  Don't forget to include your shipping address and phone number as well.
If you're Bits don't seem to be damaged, but aren't working properly, please try the following steps: 
Check that you have the latest version of the App
Disconnect your circuit and wipe down the sides of the magnetic bitSnap (the blue, green, pink or orange plastic parts)
Try the very first Hero Inventor App activity: Light Power (you can skip putting the circuit in the gauntlet while you are troubleshooting)
Check if the LED on the P7 Power bit shines red.
If you run into trouble, please send us a detailed report to the email above. Please include the proof of purchase and feel free to attach any images or videos as well.