Sound Trigger not Holding a Sound for 3 Seconds
Sound Trigger not Holding a Sound for 3 Seconds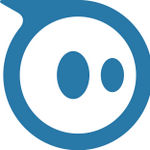 Updated by Quinn McRae
We apologize for the confusion! We made a misprint in the published instructions for the Night Light kit.
The newer Sound Trigger bit in the Night Light Kit (also featured in the Code Kit), which features the slider to adjust sensitivity, does not hold the signal for 3 seconds - it will only stay on for as long as it hears a sound. Those instructions were unfortunately made in reference to an older version of the Sound Trigger.
Again, we apologize for the confusion and encourage you to reach out to support with any follow up questions.