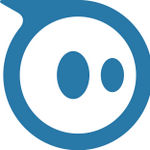 Updated by Quinn McRae
Thank you so much for your patience while our team attempted to work out the issues with the cloudBit connections.
The underlying technology that makes cloudBit work has become obsolete and even if we were able to patch up the service to work as it used to, we feel that the experience would not be up to par with the rest of Sphero's offering.
We are no longer going to continue cloudBit support, but rest assured we have not given up on the Internet of Things altogether.
We are currently focused on in-classroom experiences, where USB and BLE interfaces are much more successful. The troubleshooting of school networks was a challenge that halted educators' momentum and proved a detriment to the students' experience.
In the near future, we are going to reconnect inventors to the Internet of Things, but the experience is being rebuilt from the ground up, embracing littleBits' modular roots. Stay tuned for an upcoming announcement.
If you have further questions or need further support, please send an email to support@sphero.com.