Bluetooth Troubleshooting
Bluetooth Troubleshooting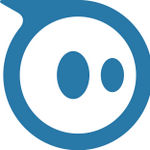 Updated by Quinn McRae
If you find that your Droid is disconnecting from your smart device during normal use, please try the following:
Make sure you are on the most up to date version of the Droid Inventor app. As device operating systems update, we update the app to accommodate changes.
Make sure you have a smart device that is compatible with the Droid Inventor app.

iOS devices, including iPhones and iPads, must have iOS 10.0 or later. See compatible devices here.
Android devices must support version 4.4 (KitKat) and up, support BLE (Bluetooth 4.0), and must feature an accelerometer. Android devices which have been rooted or which have a customized Android OS (ie, Amazon devices) are not compatible.

Try restarting your device. Powering down and back up your device can disconnect any lingering Bluetooth connections and allow for a fresh connection to be made.
After wiping down the bitSnaps with a soft clean cloth, make sure your w32 Control Hub bit is getting power from the p4 Power bit. The Power bit should show a red LED when it is powered on. The Control Hub should show a bluish white light above the speaker portion when it is receiving power. Note that there is a separate LED on the bottom of the bit which should shine green when connected.