Droid Inventors App Device Compatibility
Droid Inventors App Device Compatibility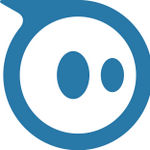 Updated by Quinn McRae
The Droid Inventor app can generally be used with any of the devices below.
iOS

Android

Operating System

iOS 10.0+

KitKat (4.4) and up*

Supported Devices

iPhone 5 and up

iPads compatible with iOS 10

iPod Touch (6th gen)

Any Android mobile devices or tablets that support BLE (Bluetooth Low Energy) and meet the OS requirement. The device must also feature an accelerometer.

Amazon devices are not compatible at this time.