Accessing Computer Science Foundations
Accessing Computer Science Foundations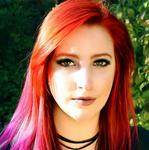 Updated by Amelia DeBoer
How do I get access to the courses?
First, you'll need to be sure that you have a Sphero EDU Educator account (follow the steps here if you don't). Once you've got that all squared away, head to https://sphero.com/activate/csf and type in the access code provided in the back of your activity book.
Can I share my access code with other educators?
Each access code is good for one user account. Once that access code is used, it won't grant access to additional logins.
Can I transfer the content to another teacher once the access code has been used?
Yes! Shoot an email over to training@sphero.com with the access code, the former user's Sphero EDU account and the new requested user's account information.
I purchased all 3 courses, do I need to enter all 3 access codes in the book?
Yes. Even when you bundle, you'll need to make 3 separate entries on https://sphero.com/activate/csf to activate each course. 
I entered my access code and Sphero EDU account, but I'm still not seeing the CS Foundations Courses in my account, what's wrong?
First, make sure you are logging into Sphero EDU with the correct account. Take a look under activities > CS Foundations > Click an activity within the course you purchased.  If you're still experiencing issues, mail training@sphero.com with your sphero edu account email address.
My code isn't working? 
Don't worry! Just shoot us an email at training@sphero.com and we'll get you taken care of right away.
I have a Sphero EDU email, but am still experiencing issues.
First, log into edu.sphero.com and click on your profile to be sure the email you signed up with, and the email associated with your account match up. If they do, double check that your account is set up as an educator. If it's not an educator account, send a quick note to training@sphero.com and we'll get you taken care of!