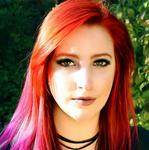 Updated by Amelia DeBoer
I lost one of my Specdrums, what do I do?
No problem! We lose stuff all the time. Shoot us an email at support@sphero.com and we'll get the process started.
Do I need to provide a proof of purchase?
That'd be ideal, but drop us a line even if you can't find it. We'll do whatever we can to get you taken care of.
Can I order on your web store without going through the support team?
All replacement requests will need to go through our internal team. Don't worry, they'll take great care of you!
When can I expect my replacement ring to ship?
Orders will ship out of our warehouse in 2 business days. Please allow 5-7 business days for transit time.