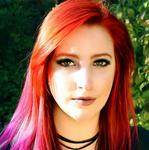 Updated by Amelia DeBoer
Recently purchase a shiny new RVR? You're in the right spot! Here are some tips and tricks to get rolling with your new robot. Be sure to check out the additional links as well! RVR is our most technical robot yet, and we've got loads of information to share with you so that you can have the best experience with your new friend.
Check out this Getting Started video!
Which apps should I have installed to get going?
You'll only need one! The Sphero EDU app will be your one stop shop for all things RVR. You can download on Android, iOS, Chrome, and Windows.
What about my Mac?
Mac OS isn't quite ready, but check back in the future for updates!
My other robots were ready right out of the box! Why isn't my RVR starting?
Not to worry! RVR is our first robot with a power button. If your robot's not responding, make sure that you've pushed that button.
Does my battery come charged?
Your RVR battery should arrive to you at about 50% charged. You can check your battery levels by pushing the blue button on the end of your battery. With that in mind, you'll want to be sure your battery is fully charged before connecting for the first time. Check out our Battery FAQ for more details.
How do I connect?
Follow the below steps!
Charge the battery via the USB-c cord provided in the package.
Attach the roll cage to the dev plate and then attach the dev plate on RVR.
Insert the battery once it is charged.
Download the latest version of the Sphero EDU app.
Open the app and select RVR as the robot type when prompted with what robot to connect to.
Select your RVR ID from the list to connect (RVR ID is printed on the bottom of the robot in the format RV-XXXX
What can I do with my RVR?
Drive - Drive around in the Sphero EDU app using a joystick
Program - Use programming blocks or javascript to control RVR in the Sphero EDU app.
Create - Attach things to the top of RVR to really bring it to life.  The dev plate and roll cage allow you to easily attach things to RVR, everything from action figures to electronics projects.
Make - Use the Sphero SDK (http://sdk.sphero.com) to connect RVR to your electronics projects using platforms like Raspberry Pi, Arduino and Microbit.
Is Sphero's RVR Waterproof?
It's not! Please don't take your new robotic friend for a swim.