Verifying your Child's Sphero Edu Account
Verifying your Child's Sphero Edu Account
Updated by Sara Sampson
If you have a young learner (under the age of 13), they will be asked to enter a guardian's email address when they sign up for a Sphero Edu account.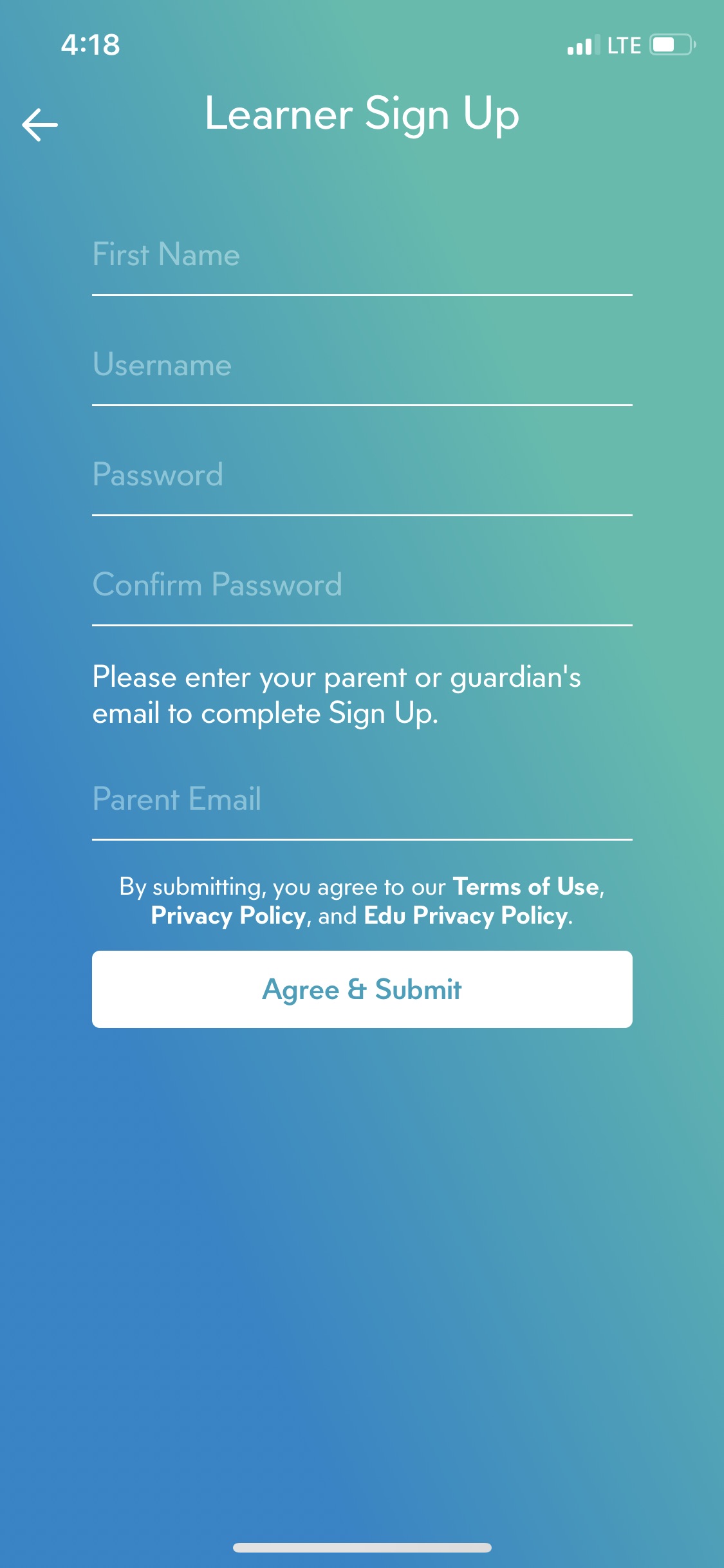 After the child hits, "Agree & Submit," an email will be sent to you (the parent).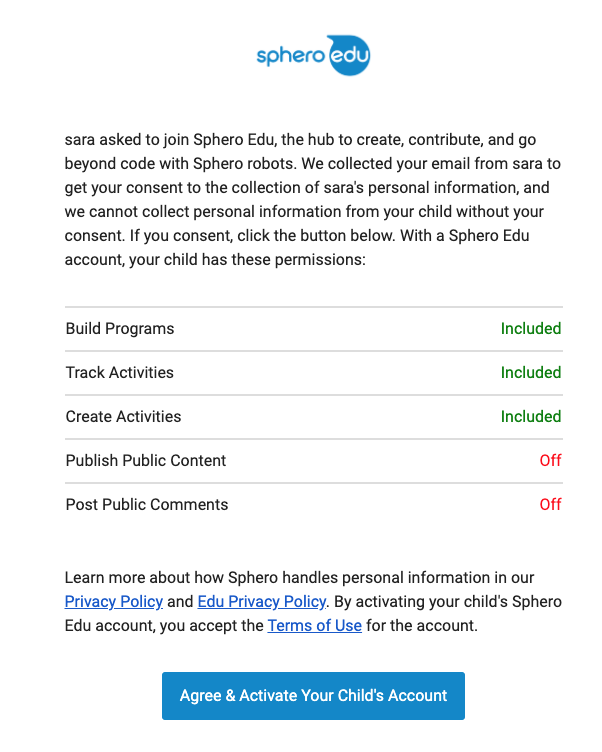 Click "Agree & Activate Your Child's Account." You will be guided through the verification process.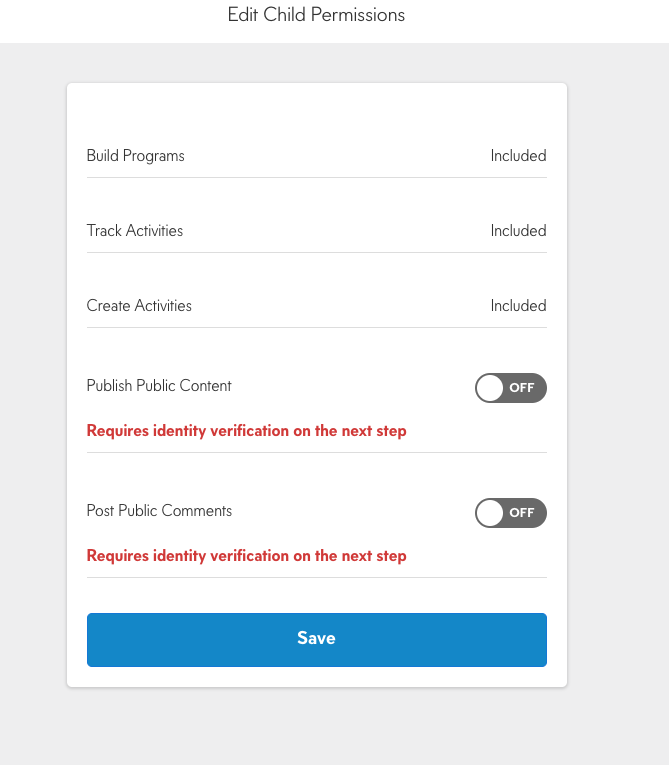 If you choose to allow your child to publish public content and/or post public comments, you will be asked to complete the verification process.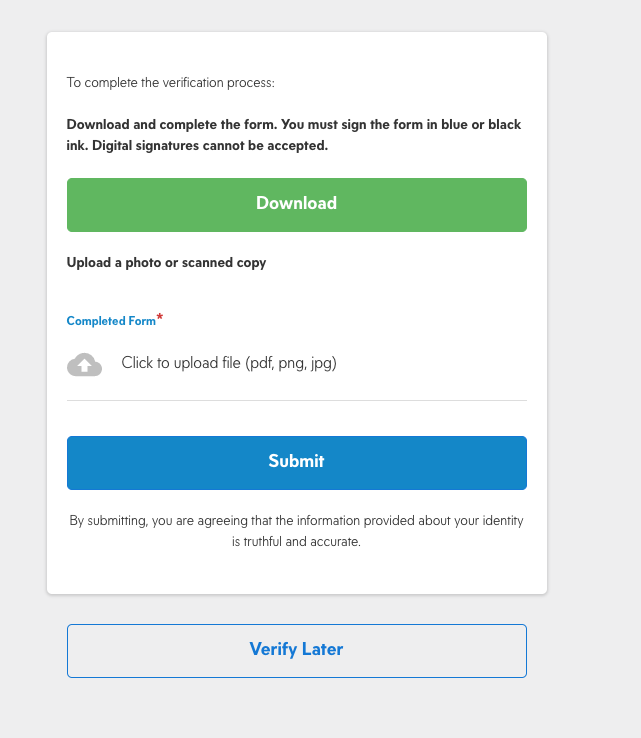 Please download the VPC form and upload it. A member of our team will review the VPC form and verify your relationship with your child. Please fill out and sign the form with blue or black ink. Typed entries will be rejected.
You will receive an email confirming that your VPC form has been approved.
If you have any difficulties, please reach out to support@sphero.com.