Disassembling BOLT Power Pack
Updated 4 months ago
BOLT Power Packs can be separated into individual BOLTs and BOLT charging cradles, allowing you to send individual robots home with students. BOLT has a clear, waterproof, scratch-resistant shell that is sealed and does not open which makes it ideal for checkout and lending programs.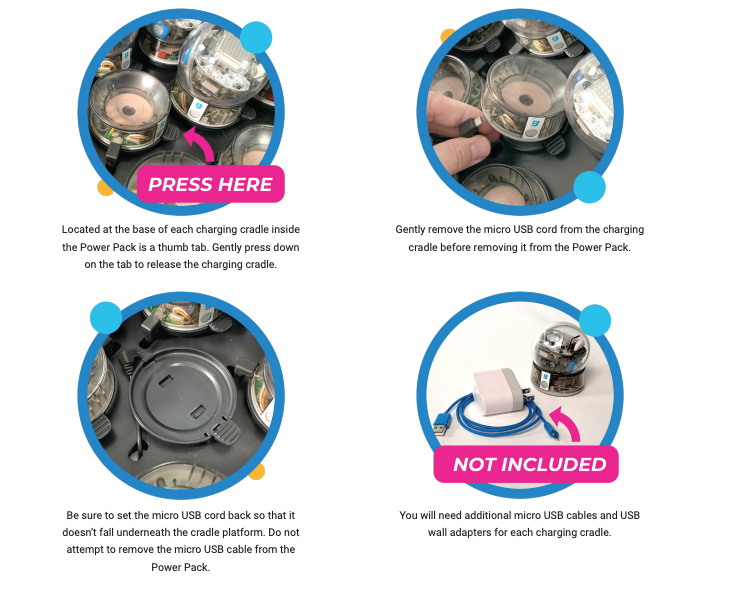 You can review a complete Disassembly Guide here.
Was this article helpful?